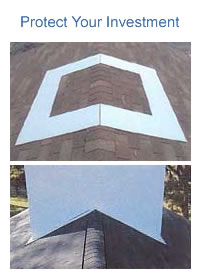 Shingle Saver is a 3/16" layer of fiberglass that is placed between the steeple base and the surface of the shingle.
Advantages of Shingle Saver
Disperses the weight of the steeple over a larger area.
Reduces the possibility of water leaks.
Protects the shingles from the cutting effects of the steeple base due to the wind loading and normal settling.